The last one was really fun, so I thought I'd throw together another one.
I plan on rewarding myself for finishing the semester with some good books. (At least one of these will be in the bathtub with a bath bomb. And also there will be movies and a bunch of episodes of Welcome to Night Vale that I've been saving as a reward to myself.)
So today's feature is a quiz: I spent way too long searching for a stock image for this post!! So go check out the quiz, because book quizzes are fun, and also to make me feel better about obsessing over stock images.
This was my result: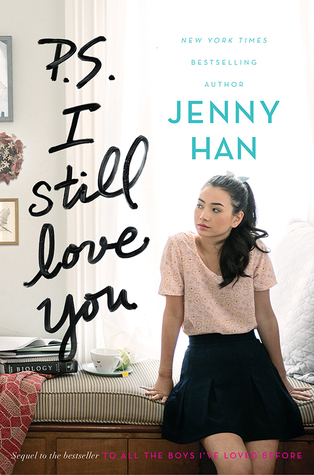 PS I Still Love You by Jenny Han
(Summary from
goodreads
): Lara Jean didn't expect to really fall for Peter.
She and Peter were just pretending. Except suddenly they weren't. Now Lara Jean is more confused than ever.
When another boy from her past returns to her life, Lara Jean's feelings for him return too. Can a girl be in love with two boys at once?
In this charming and heartfelt sequel to the New York Times bestseller To All the Boys I've Loved Before, we see first love through the eyes of the unforgettable Lara Jean. Love is never easy, but maybe that's part of what makes it so amazing.
Amazon
/
Book Depository
/
IndieBound
So what are you reading this summer? What did you get as your quiz result?
Peace and cookies,
Laina