If you're new around here, Things I've Read Recently is a series of posts I do that are basically mini-reviews of books that I either forgot to review, didn't have enough to say for a full review, or just didn't want to do a full post about for whatever reason. Sometimes "recently" is used very loosely.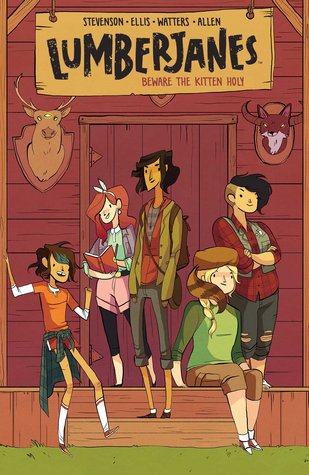 Lumberjanes Volume 1: Beware the Kitten Holy by Noelle Stevenson, Grace Ellis, Brooke A. Allen, and Maarta Laiho
Published:
April 7th, 2015 by BOOM! Box
Genre:
YA comics I guess? I'm not sure how to categorize comic books.
Binding:
Paperback
Page Count:
128 according to goodreads. I don't have this anymore, so we're going with that.
Part of a series?
Yes, this is a bind-up of the first four issues of the Lumbejanes comic series.
Got via:
The library.
Amazon
/
Book Depository
/
Indiebound
Summary (from goodreads):
At Miss Qiunzilla Thiskwin Penniquiqul Thistle Crumpet's camp for hard-core lady-types, things are not what they seem. Three-eyed foxes. Secret caves. Anagrams. Luckily, Jo, April, Mal, Molly, and Ripley are five rad, butt-kicking best pals determined to have an awesome summer together... And they're not gonna let a magical quest or an array of supernatural critters get in their way! The mystery keeps getting bigger, and it all begins here.
Thoughts:
I read this back in August and I can't believe I never talked about it! My notes for it are right before a bunch of random non-review notes from around when we moved, so it must have been when I didn't have internet right after we moved.
Guys, I adored this so much. Like you guys know how much I loved Nimona, and that has a whole lot of emotional devastation and stuff I wrote about
in my review
, but this has my heart in a completely different way. The first amazing thing is how full of girls it is, girls who are all very different in personality and looks. They're so different, but they have such wonderful, close friendships, and there is nothing I love more than girl friendship.
This has almost entirely an female cast, but even the few male characters who make an appearance help fight against sexist stereotyping. Every character is allowed to have varied interests and personalities that aren't stereotyped simply by their gender.
The art style is awesome. It's beautiful, with a variety of body types and skin colours, but the illustrations also carry a lot of humour. There are very funny moments, some slightly more scary moments, some very heartfelt moments.
You guys remember when I talked about "girl gangs Doing Things" series of the 80s and 90s in
this review
and
this review
? This is like that but modernized and really, really awesome. It's girls doing awesome things awesomely together, like monster-hunting and mystery-solving, and I want to give it to any girl who remotely likes reading, or comics, or books about camping, or monsters, or girls, or... anything, really.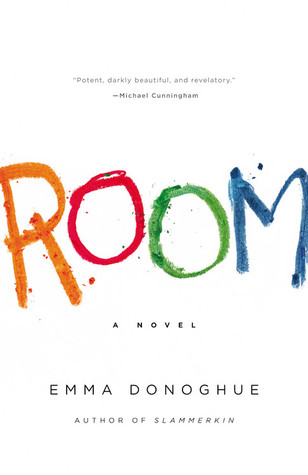 Room by Emma Donoghue
Published:
September 13th, 2010 by Little, Brown and Company
Genre:
Contemporary Adult
Binding:
Paperback
Page Count:
415 in my copy because it's a mass market paperback and smaller. Good for my hands, bad for my eyes.
Part of a series?
Nope.
Got via:
The library.
Amazon
/
Book Depository
/
Indiebound
Summary (from goodreads):
To five-year-old Jack, Room is the entire world. It is where he was born and grew up; it's where he lives with his Ma as they learn and read and eat and sleep and play. At night, his Ma shuts him safely in the wardrobe, where he is meant to be asleep when Old Nick visits.
Room is home to Jack, but to Ma, it is the prison where Old Nick has held her captive for seven years. Through determination, ingenuity, and fierce motherly love, Ma has created a life for Jack. But she knows it's not enough...not for her or for him. She devises a bold escape plan, one that relies on her young son's bravery and a lot of luck. What she does not realize is just how unprepared she is for the plan to actually work.
Thoughts:
I have a lot of thoughts and no ideas on how to put them in order. Seriously, my notes for this one are just piddly. I got this from the library, and my mom read it as soon as she finished the book she was reading, and I read it in about three hours.
As you probably know or realized, Room is told from five year old Jack's POV. Unlike in
Cleopatra's Daughter
, I think it works very well. Jack sounds like a five year old boy. He's a very smart five year old boy in a very bad situation, but he's still believable as being a child. He never comes across as an adult in a child's body, but I also don't think his voice is annoying, or tedious. I was engrossed the entire time I was reading.
While Room tackles very heavy subjects like trauma and rape, it's done in a very respectful way. For the most part, the abuse is not described in a lot of detail. We don't need to hear about every little detail to understand the pain and the impact it has on the protagonists. I sincerely hope they keep it that way in the movie, too, because I think there is a lot of power in showing the impact of rape can have without showing it - I think that's a reason why so many people love Mad Max: Fury Road, right?
This is so hard to talk about, but I really appreciated the handling of those things in Room. It's emotionally honest without being voyeuristic. I also appreciated the faith aspect. I'm not a religious person at all, but I think that would resonate with many people, especially in the way it's done. It comes off like Ma wasn't deeply religious before Room, but turns to it more as one of the few ways she had of keeping herself alive and dealing with the situation. It's a very honest faith representation, in my opinion, without becoming preachy.
All in all, this was a great book, and I really want to see how the movie adapts it.
Entangled by Amy Rose Capetta
Published:
October 1st, 2013 by HMH Books for Young Readers
Genre:
YA Science Fiction
Binding:
Paperback
Page Count:
330 plus acknowledgements and an excerpt of the next book.
Part of a series?
There's a sequel, and I believe it will only be a duo, or duet as the author's website says.
Got via:
The library.
Amazon
/
Book Depository
/
Indiebound
Summary (from goodreads):
Seventeen-year-old Cade is a fierce survivor, solo in the universe with her cherry-red guitar. Or so she thought. Her world shakes apart when a hologram named Mr. Niven tells her she was created in a lab in the year 3112, then entangled at a subatomic level with a boy named Xan.
Cade's quest to locate Xan joins her with an array of outlaws—her first friends—on a galaxy-spanning adventure. And once Cade discovers the wild joy of real connection, there's no turning back.
Thoughts:
Let's get this out of the way - the beginning of this is hard to get into. I don't think I've ever said this before, but this felt like too much show and not enough tell, if that makes sense. Like the beginning is very world-building heavy, and it gets clunky at times. It almost becomes more about the aesthetic of the world, and of Cade even, and not so much about telling the story. It takes about thirty or forty pages to really get into the story, and not just showing things that are strange and weird.
It could honestly be because I don't read a lot of sci-fi (and personally I don't think I would classify this as dystopian?) and others may do better with that, but I wasn't invested in the story or Cade in the beginning. She had a really cool vibe, but I didn't have any reason to care about her. And that is something that the book struggles with some. Cade is cool, but for a long time, I don't know what she wants, or why
she
cares.
There's actually a part in the book that says that Cade has stopped wanting things - and one of the example given is that she doesn't masturbate after having tried it a few times. Could you imagine a book with a 17 year old
male
protagonist saying that? Because honestly? I can't. I think that is sexist, and I hate when female sexuality is treated like that. It may be a throwaway line, but I think it contributes to stigmatization of female masturbation. Cade touching herself is literally compared to things that she believes will destroy her (escape fantasies, etc), and it's just like... seriously? Why is it that male masturbation is treated as something normal, and basically a bodily function, and female masturbation is treated as strange? I mean, seriously, you're living in a bunker underground on a foam mattress. Have an orgasm now and then to let some steam off if you want.
There are things in here I like a lot, don't take my ranting the wrong way. There's a bisexual character in the main cast! Who specifically says she likes both boys and girls in text! (Although, hey, other genders exist, and also aliens exist in this book, so we could mention nonbinary or agender people.) Cade doesn't dismiss the idea that she herself could be into women. Cade spends a lot of time talking about graceful or beautiful women are in the book, or staring at them and blushing, and I was kind of hoping it'd go that way, actually, but her openness there is a lot better than an "ew gross" reaction.
Other things I had issues with in the book resolved themselves in the narrative, which pleases me to no end. Certain concerns I had either were reflected in Cade's growth, or things went in a different direction to avoid those concerns. When I got into the book, I really enjoyed it. I enjoyed the found family aspect, and the world-building paid off. It is true science fiction in my opinion, full of strange settings and space and aliens. There's minimal romance, which I know many people enjoy, but a surprising romance that I won't spoil. Just know that it goes in a direction you maybe wouldn't expect at first.
I haven't seen Star Wars: The Force Awakens, but I wonder if there aren't elements of this and Cade that would appeal to fans of Rey. Other than that annoying masturbation thing, I think this is a girl-friendly science-fiction book. Cade acknowledges that she is vulnerable as a teen girl on her own, but violence against women is minimal and isn't sexual in nature. Women in the book hold powerful positions, and are treated with respect. I like that in a book.
I like that it's apparently only going to be two books, and I have a good amount of hope that some of the things that bothered me in this book, like Cade's lack of
want
, will be resolved and done better in the second book, and I look forward to it and future novels from the author. It's a strong debut and there's only room to grow for her. I will likely be ordering the sequel as soon as my bed coughs up my library card.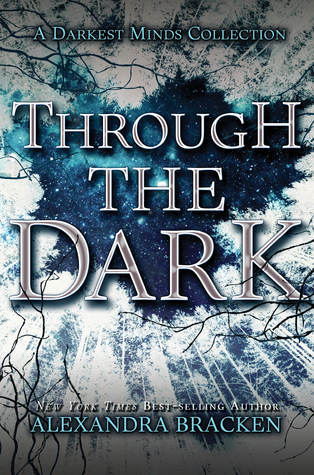 Through the Dark by Alexandra Bracken
Published:
October 6th, 2015 by Disney Hyperion
Genre:
YA Science Fiction/Dystopian
Binding:
Hardcover
Page Count:
A whopping 400 pages that I spent too long holding and may have blown my wrist out a little.
Part of a series?
Yes, this is a binding of three novellas in the Darkest Minds series, basically being 1.5, 2.5, and 3.5 in the series. The first two were originally released as ebooks only with the third only available in this bind-up. See my thoughts on those books
here
and
here
.
Got via:
The library.
Amazon
/
Book Depository
/
Indiebound
Summary (from goodreads):
Don't miss this breathtaking collection of stories set in the world of the New York Times best-selling Darkest Minds trilogy. Featuring ebook original novellas In Time and Sparks Rise, and a gripping, brand-new novella, Through the Dark is a must-have for fans of the Darkest Minds. This collection contains three novellas: In Time, Sparks Rise, and Beyond the Night, as well as a sneak peek at the first novel in Alexandra Bracken's new series, Passenger.
Thoughts:
Crummy summary, but, you know, spoilers galore in the full thing. The summary from the dust jacket even spoils the second one in the third one's summary. I'll try to avoid as much as I can, but maybe skip this one if you want to avoid them altogether.
I don't usually read novellas like this, mostly because they're usually released as ebooks, and that's a pain in the butt and also kind of a silly thing to spend money on when you don't have an ereader, let's be real. The fact that these were released as a print bind-up already makes them awesome in my book. Ha,
in my book
. I punned by accident. The characters chosen as the POV characters are really interesting choices, and considering there are four different POVs between the three novels, none of them get confusing or mixed up with one another.
These also have lots of things in them where you're like "I know that thing!" from reading the trilogy, like little shout-outs, characters you recognize, or answers to things you were curious about. Especially with the last novella taking place after the ending of the third book, you get to find out a little more about what's going on with the characters we got so attached to and the world itself. With the on-going plot arc in the second and third novella, it doesn't become too wink-wink nudge-nudge, "aren't-we-clever", you know?
So, yeah, I really enjoyed this. This is a fun series. Lots of drama, a really cool premise, and I have a really good time reading them. It also wraps the series up really well, and in general, I'm just good with this. Other than it's really heavy and I hurt my bum wrist holding it up in one hand, but that's my own darn fault.
What have you guys been reading recently?
Peace and cookies,
Laina