January super got away from me and I forgot to do one these, and I don't have a post for today because I'm kind of sick, so let's just stick this here and call it a day.
This year I am doing
Playpire's 2018 Diversity Challenge
, and January's theme was "Biracial Awareness", and I read: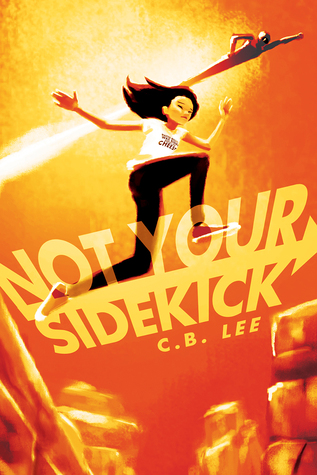 Not Your Sidekick by C.B. Lee
Published:
September 8th, 2016 by Duet Books
Genre:
YA Science Fiction
Binding:
Paperback
Page Count:
280 plus some extras.
Part of a series?
There's a sequel for sure, and possibly more?
Got via:
The library, but the author is a friend, so if that bugs you, there you go.
Amazon
/
Book Depository
/
Indiebound
Summary (from goodreads):
Welcome to Andover… where superpowers are common, but internships are complicated. Just ask high school nobody, Jessica Tran. Despite her heroic lineage, Jess is resigned to a life without superpowers and is merely looking to beef-up her college applications when she stumbles upon the perfect (paid!) internship—only it turns out to be for the town's most heinous supervillain.
On the upside, she gets to work with her longtime secret crush, Abby, who Jess thinks may have a secret of her own. Then there's the budding attraction to her fellow intern, the mysterious "M," who never seems to be in the same place as Abby. But what starts as a fun way to spite her superhero parents takes a sudden and dangerous turn when she uncovers a plot larger than heroes and villains altogether.
The part where I talk:
I actually have already posted the review of this, which you can read
here
. Spoiler: I liked it. Jess, our main character, is biracial, being Chinese and Vietnamese.
February is obviously Black History Month, and the theme reflected that.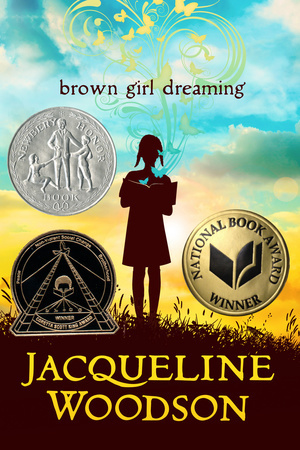 Brown Girl Dreaming by Jacqueline Woodson
Published:
August 28th, 2014 by Nancy Paulsen Books
Genre:
Middle Grade Non-Fiction/Memoir... in verse.
Binding:
Hardcover
Page Count:
320 plus acknowledgements and some really awesome pictures of her family.
Part of a series?
I'm not really sure memoirs can have series?
Got via:
The library.
Amazon
/
Book Depository
/
Indiebound
Summary (from goodreads):
Jacqueline Woodson, one of today's finest writers, tells the moving story of her childhood in mesmerizing verse.
Raised in South Carolina and New York, Woodson always felt halfway home in each place. In vivid poems, she shares what it was like to grow up as an African American in the 1960s and 1970s, living with the remnants of Jim Crow and her growing awareness of the Civil Rights movement. Touching and powerful, each poem is both accessible and emotionally charged, each line a glimpse into a child's soul as she searches for her place in the world. Woodson's eloquent poetry also reflects the joy of finding her voice through writing stories, despite the fact that she struggled with reading as a child. Her love of stories inspired her and stayed with her, creating the first sparks of the gifted writer she was to become.
The part where I talk:
I have not reviewed this yet because I just read it. Spoiler again, I liked it.
For my backlist challenge, I don't think I'm gonna count library books, because the focus for me is more to read the massive amounts of books I own. No judgement if other people do, you do you, but that's not my goal with it.
And doing a full listing for ALL the books would be a pain, so I think I'll just make a quick list of the titles and at the end of the year I'll do a full post for you or something. I don't know, we'll figure it out as we go together.
So, backlist book list:
1. Angels Fall by Nora Roberts
2. You by Charles Benoit
3. Ruined by Paula Morris
And that's about all I've got, because I'm out of brainpower. Thanks for reading!
Peace and cookies,
Laina