Can't Wait Wednesday is a weekly meme hosted by Tressa of
Wishful Endings
. It's based on Waiting on Wednesday, which was created by Jill
Breaking the Spine
.
This week, I'm looking forward to: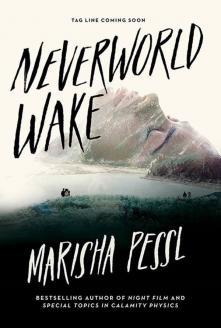 Neverworld Wake by Marisha Pessl
Release date:
June 5th, 2018
Amazon
/
Book Depository
/
Indiebound
Summary (from goodreads):
Beatrice Hartley has no plans for the summer—except a secret reunion with her five former best friends.
Once upon a time, back at Darrow-Harker School, they were the cool kids, the beautiful ones. Then the shocking death of Jim—their creative genius—changed everything.
One year after graduation, Beatrice is returning to Wincroft—the seaside estate where they spent so many nights sharing secrets, crushes, plans to change the world—in the hopes that she will get to the bottom of the dark questions gnawing at her about Jim's death. She suspects that her friends knew much more than they ever let on.
But as the night plays out in a haze of stilted jokes and unfathomable silence, answers seem unlikely. Her friends are all so different now, so splintered and lost. It's too late. Beatrice senses she's going to live the rest of her life far away from them, never knowing what really happened.
Then night fades to morning. A thunderstorm rages, and a mysterious man knocks on the door. He looks like the exhausted ringmaster of a cheap traveling circus. Blithely, he announces the impossible.
And so begins the Neverworld Wake. The nightmare. The nothingness.
Why I'm excited:
This sounds really freaking weird, and I like weird! It sounds almost like something you would have gotten from Point Horror or a Christopher Pike book back in the day. Definitely sounds unique.
What are you all excited about this week?
Peace and cookies,
Laina