Well, now, I have not done one of these in ages! About time we had another contest around here, right? And Quirk Books generously agreed to help me give away a copy of Hollow City by Ransom Riggs!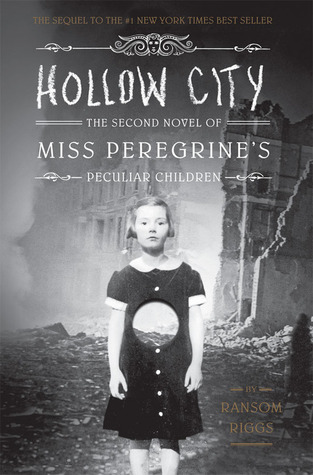 Hollow City (Miss Peregrine's Peculiar Children, Book 2)
Miss Peregrine's Home for Peculiar Children was the surprise best seller of 2011—an unprecedented mix of YA fantasy and vintage photography that enthralled readers and critics alike. Publishers Weekly called it "an enjoyable, eccentric read, distinguished by well-developed characters, a believable Welsh setting, and some very creepy monsters."
This second novel begins in 1940, immediately after the first book ended. Having escaped Miss Peregrine's island by the skin of their teeth, Jacob and his new friends must journey to London, the peculiar capital of the world. Along the way, they encounter new allies, a menagerie of peculiar animals, and other unexpected surprises.
Complete with dozens of newly discovered (and thoroughly mesmerizing) vintage photographs, this new adventure will delight readers of all ages.
a Rafflecopter giveaway
I personally loved Miss Peregrine's Home for Peculiar Children, and am very excited to start Hollow City. (I had a bout with stomach flu that prevented me from doing much of anything, but it's happening very soon!) This one's gonna be open to US and Canada only, and just enter via the Rafflecopter widget! Please log in using your email, and not Facebook. (I don't trust Facebook, sorry!)
If you have any other questions, leave a comment or send me an email!
Peace and cookies,
Laina