This is something I thought could be interesting. I probably won't do it too often because these posts take a while to write and they'd probably get annoying to do constantly, but I thought an interesting thing to do would be to look at my old Waiting on Wednesday posts and talk about if I actually ever did read the book, if I liked it if I did, and if I haven't, would I or not. That kind of thing.
Since I used to do two books a post, I'll generally do five WoWs per post, and that'll get us ten books per post, but this one will just have four since I had two posts with three books.
...that's a lot of numbers. Don't worry about the numbers. I'll do the worrying for you. Let's just get into this!
WoWed March 4th, 2009:
Feast of Fools by Rachel Caine (The Morganville Vampires, Book Four)
Release date:
June 3rd, 2008
(Summary from goodreads):
The wait is over... dig into the feast.
In the town of Morganville, vampires and humans live in relative peace.
Student Claire Danvers has never been convinced, though, especially with the arrival of Mr. Bishop, an ancient, old-school vampire who cares nothing about harmony.
What he wants from the town's living and its dead is unthinkably sinister. It's only at a formal ball, attended by vampires and their human dates, that Claire realizes the elaborately evil trap he's set for Morganville.
Lord of Misrule by Rachel Caine (The Morganville Vampires, Book Five)
Release date:
January 6th, 2009
(Summary from goodreads):
In the college town of Morganville, vampires and humans coexist in (relatively) bloodless harmony.
Then comes Bishop, the master vampire who threatens to abolish all order, revive the forces of the evil dead, and let chaos rule. But Bishop isn't the only threat.
Violent black cyclone clouds hover, promising a storm of devastating proportions as student Claire Danvers and her friends prepare to defend Morganville against elements both natural and unnatural.
(These have really short summaries that messes up my formatting. This text is solely here so it doesn't annoy me.)
Carpe Corpus by Rachel Caine (The Morganville Vampires, Book Six)
Release date:
June 2nd, 2009
Summary (from goodreads):
In the small college town of Morganville, vampires and humans lived in (relative) peace.
Until all the rules got rewritten when the evil vampire Bishop arrived, looking for the lost book of vampire secrets.
He's kept a death grip on the town ever since. Now an underground resistance is brewing, and in order to contain it, Bishop must go to even greater lengths. He vows to obliterate the town and all its inhabitants-the living and the undead.
Claire Danvers and her friends are the only ones who stand in his way. But even if they defeat Bishop, will the vampires ever be content to go back to the old rules, after having such a taste of power?
Update:
So, I own and have read all three of these. I really used to like this series and read them as soon as they came out. I own everything up to Kiss of Death. Hey, maybe I should put the rest of the series on my Amazon wishlist and maybe finish it. I might do that.
Interesting fact, in March 2009 I could not get a book that had been released in 2008. That is what access to a limited library looks like, my literary... listeners. (The alliteration got away from me a little bit there.)
WoWed March 11th, 2009:
The Morgue and Me by John C. Ford
Release date:
June 25th, 2009
Summary (from goodreads):
Christopher just needed a job to kill time the summer after high school graduation. He didn't expect it to be in the morgue. Or that he would accidentally discover a murder cover-up.
Or that his discovery would lead him to a full-blown investigation involving bribery, kidnappings, more murders... and his best friend. And he certainly could never have predicted that Tina - loud, insanely hot, ambitious newspaper reporter Tina - would be his partner.
But all of that did happen. And Christopher's life will never be the same.
Update:
I honestly am not reading very many books by dudes these days, especially white/nonqueer dudes. Sorry! The summary isn't doing a lot for me either, honestly. Did not read it, and I think I would pass on doing so.
Me and the Blondes by Teresa Toten
Release date:
April 25th, 2006 by Puffin
Summary (from goodreads):
Sophie Kandinsky has spent the last six years trying to keep her crazy family life secret. The devil is in the details. The first detail is her larger-than-life, eccentric, Bulgarian mother. The slightly larger detail is the fact that her gentle, poet-father has been charged with murder. All Sophie wants is to be adored
and
invincible, which is really hard once people find out her father's in prison.
But this time, after yet another move to another new school, and another opportunity to wipe the slate clean, Sophie has devised a plan. On her first day of school, she will locate The Blondes—that clique of perfect, confident girls who are beyond gossip and reproach—and she will make them her friends. This time, no one will find out the truth. This time, everything will be brilliant.
Update:
I had already read this, but I didn't understand how regional releases worked. Ah, the follies of my youth.
Better than Blonde by Teresa Toten
Release date:
April 3rd, 2007
Summary (from goodreads):
Life is almost ... well ... potentially perfect for Sophie Kandinsky. As it turns out, the Blondes were as dazzled by her as she was by them, and Sophie enters grade ten at Northern Heights smack in the centre of the power grid.
There will be no more cascading lies and secrets from her, but the Blondes—now that's another story. And her eccentric Aunties are still peppering Sophie with their eccentric advice on life, love, and how to land the elusive Luke Pearson. But in the end, the best and biggest news is also the worst.
After seven years, Sophie's beloved Papa is finally out of prison. Papa is home. Trouble is ... he's supposed to be dead. No more lies? No more secrets?
Update:
I never read this one, and apparently a third one was released in 2011. I'm kinda curious about them now, and if they've aged well at all.
WoWed March 26th, 2009: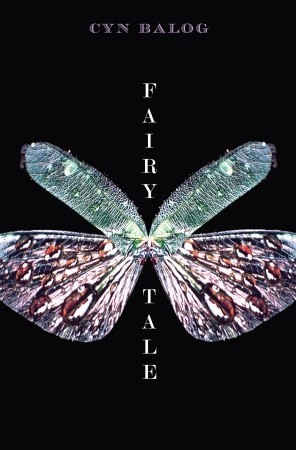 Fairy Tale by Cyn Balog
Release date:
June 23rd, 2009
Summary (from goodreads):
Morgan Sparks has always known that she and her boyfriend, Cam, are made for each other. But when Cam's cousin Pip comes to stay with the family, Cam seems depressed. Finally Cam confesses to Morgan what's going on: Cam is a fairy. The night he was born, fairies came down and switched him with a healthy human boy. Nobody expected Cam to live, and nobody expected his biological brother, heir to the fairy throne, to die. But both things happened, and now the fairies want Cam back to take his rightful place as Fairy King.
Even as Cam physically changes, becoming more miserable each day, he and Morgan pledge to fool the fairies and stay together forever. But by the time Cam has to decide once and for all what to do, Morgan's no longer sure what's best for everyone, or whether her and Cam's love can weather an uncertain future.
Update:
I never read this, but I think I gave away bookmarks of it for a while whenever I did giveaways. I probably wouldn't seek this one out from the library or anything, but if I saw it at a yard sale or something, I'd grab it. There are other books by the author I'm more interested in, though.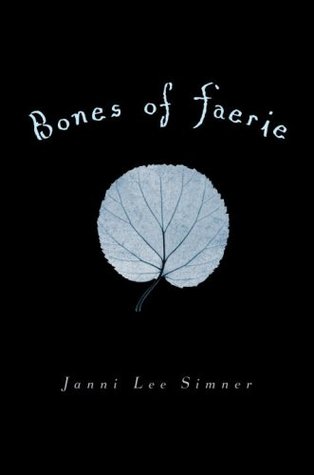 Bones of Faerie by Janni Lee Simner
Released:
January 27th, 2009
Summary (from goodreads):
The war between humanity and Faerie devastated both sides.
Or so 15-year-old Liza has been told.
Nothing has been seen or heard from Faerie since, and Liza's world bears the scars of its encounter with magic. Trees move with sinister intention, and the town Liza calls home is surrounded by a forest that threatens to harm all those who wander into it. Then Liza discovers she has the Faerie ability to see into the past, into the future and she has no choice but to flee her town.
Liza's quest will take her into Faerie and back again, and what she finds along the way may be the key to healing both worlds.
Update:
Similar story here where I never read this one and probably wouldn't seek it out, but wouldn't pass it by if I saw it somewhere.
Wings by Aprilynne Pike
Released:
May 5th, 2009
Summary (from goodreads):
Laurel was mesmerized, staring at the pale things with wide eyes. They were terrifyingly beautiful—too beautiful for words.
Laurel turned to the mirror again, her eyes on the hovering petals that floated beside her head. They looked almost like wings.
In this extraordinary tale of magic and intrigue, romance and danger, everything you thought you knew about faeries will be changed forever.
Update:
Ditto for this one, although part of me has a feeling this one has probably aged the poorest. Not to be rude, I just have that gut feeling.
Also, wow, all these covers were so similar. That had to be Twilight influence, right?
Alyzon Whitestarr by Isobelle Carmody
Released:
September 26th, 2005 but it was re-released in 2009 which was why I was just hearing about it.
Summary (from goodreads):
Are Alyzon's new abilities a blessing... or a curse?
Alyzon Whitestarr doesn't take after her musically talented father or her nocturnal, artistic mother. In fact, she's the most normal member of a very eccentric family... until the day that an accident leaves her more unique than she ever could have dreamed.
Suddenly colors are more vibrant to Alyzon; her memory is flawless; but strangest of all is Alyzon's sense of smell. Her best friend smells of a comforting sea breeze. She registers her father's contentment as the sweet scent of caramelized sugar. But why does the cutest guy in school smell so rancid?
With Alyzon's extrasensory perception comes intrigue and danger, as she becomes aware of the dark secrets and hidden ambitions that threaten her family. In the end, being different might be less of a blessing than a curse....
Update:
Never read this one, and I probably won't ever seek it out unless I heard something absolutely amazeballs about it.
Kaleidoscrope Eyes by Jen Bryant
Released:
May 12th, 2009
Summary (from goodreads):
Will Lyza's 1968 summer mystery lead to... pirate treasure?
When Lyza helps her dad clean out her late grandfather's house, a mysterious surprise brightens the sad task. In Gramps's dusty attic, Lyza discovers three maps, carefully folded and stacked, bound by a single rubber band. On top, an envelope says For Lyza ONLY.
What could this possibly be? It takes the help of her two best friends, Malcolm and Carolann, to figure out that the maps reveal three possible spots in their own New Jersey town where Captain Kidd (the Captain Kidd, seventeenth-century pirate) may have buried a treasure.
Can three thirteen-year-olds actually conduct a secret treasure hunt? And what will they find?
Update:
Actually, while I never read this one, I'm going to put it on my to-read list. It sounds fun, and apparently it's told in verse and that sounds really cool. Good choice, past!Me.
Meridian by Amber Kizer
Released:
August 11th, 2009
Summary (from goodreads):
Meridian has always been an outcast. It seems that wherever she goes, death and grief follow. On her sixteenth birthday, a car crashes in front of her family's home - and although she's untouched, Meridian's body explodes in pain.
Before she can fully recover, Meridian is told that she's a danger to her family and is hustled off to her great-aunt's house in Revelation, Colorado. There she learns the secret her parents have been hiding for her entire life: Meridian is a Fenestra. the half-angel, half-human link between the living and the dead.
It's crucial that Meridian learn how to transition human souls to the afterlife - how to help people die. Only then can she help preserve the balance between good and evil on earth. But before she can do that, Meridian must come to terms with her ability, outsmart the charismatic preacher who's taken over Revelation, and maybe - if she can accept her sworn protector, Tens, for who he is - fall in love. Meridian and Tens face great danger from the Aternocti, a band of dark forces who capture vulnerable souls on the brink of death and cause chaos. But together, they have the power to outsmart evil.
Update:
The sound of this one doesn't do much for me now. I'm not that into angel/demon books anymore. The cover is really pretty, though.
Well, that was interesting! I'm kind of excited to do this again, and see what other books I talked about previously, and what I think about them now.
What did you all think? Have you ever done anything like this before? Do any of these books strike your fancy? Thanks for reading and leave me a comment with an answer!
Peace and cookies,
Laina