Can't Wait Wednesday is a weekly meme hosted by Tressa of
Wishful Endings
. It's based on Waiting on Wednesday, which was created by Jill
Breaking the Spine
.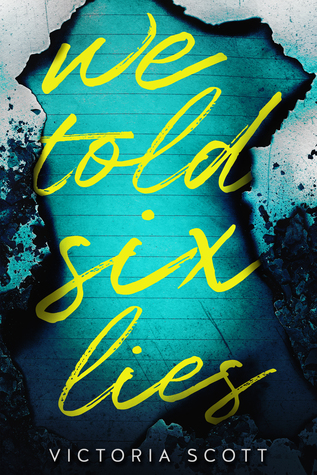 We Told Six Lies by Victoria Scott
Release date:
February 5th, 2019
Amazon
/
Book Depository
/
Indiebound
Summary (from goodreads):
Remember how many lies we told, Molly? It's enough to make my head spin. You were wild when I met you, and I was mad for you. But then something happened. And now you're gone.
But don't worry. I'll find you. I just need to sift through the story of us to get to where you might be. I've got places to look, and a list of names.
The police have a list of names, too. See now? There's another lie. There is only one person they're really looking at, Molly.
And that's yours truly.
The part where I talk: Y'all may have noticed I've been reading a ton of thrillers lately and I plan on continuing that for a while. I have a list XD And this sounds really good.
What are you all looking forward to reading this week? Oh, wasn't I asking questions in these posts? Okay, what's your favourite thriller or mystery book you've read recently?
Peace and cookies,
Laina