Can't Wait Wednesday is a weekly meme hosted by Tressa of
Wishful Endings
. It's based on Waiting on Wednesday, which was created by Jill
Breaking the Spine
.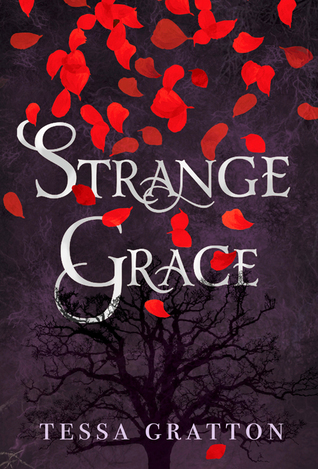 Strange Grace by Tessa Gratton
Release date:
September 18th, 2018
Amazon
/
Book Depository
/
Indiebound
Summary (from goodreads):
Long ago, a village made a bargain with the devil: to ensure their prosperity, when the Slaughter Moon rises, the village must sacrifice a young man into the depths of the Devil's Forest.
Only this year, the Slaughter Moon has risen early.
Bound by duty, secrets, and the love they share for one another, Mairwen, a spirited witch; Rhun, the expected saint; and Arthur, a restless outcast, will each have a role to play as the devil demands a body to fill the bargain. But the devil these friends find is not the one they expect, and the lies they uncover will turn their town—and their hearts—inside out.
Why I'm excited:
Okay, shallow reason first - this cover is absolutely gorgeous. Like the creepy murderish tree all in silhouette and then the bright red... just so pretty. It also sounds really interesting, and I always want to be more into fantasy. I'm not always that big of a fan, but I always want to, and this sounds like it could be up my lane.
How about you all?
Peace and cookies,
Laina